HubSense
Scalable, intuitive to commission and flexible
From conventional to intelligent: HubSense
With HubSense, we offer the possibility of transforming existing lighting systems into a flexible, wirelessly communicating lighting infrastructure during modernization. How does this work? Without great effort! Because HubSense is simple and intuitive. This easily scalable retrofit solution makes the planning, configuration and commissioning of wireless lighting control easier than ever before – from convenient planning with the web app to commissioning via smartphone and mobile app to simple operation of the system – for individual offices, corridors, conference rooms or open-plan offices.
With the HubSense system you work more cost-effectively in every project phase – from planning and installation to handover and use.
The easy way of making office lighting intelligent
Digital lighting not only changes the way we illuminate rooms. Above all, it also changes the way we use space more efficiently. It is about much more than just sustainability, energy efficiency and lighting comfort. Today, lighting should be flexible to react quickly to changes, intelligent lighting control should maximize savings and, of course, the lighting system should be easily expandable. All this without further wiring or structural changes. There is still a lot of untapped potential slumbering in offices, especially in existing buildings. Until now.
HubSense Benefits
Building Owner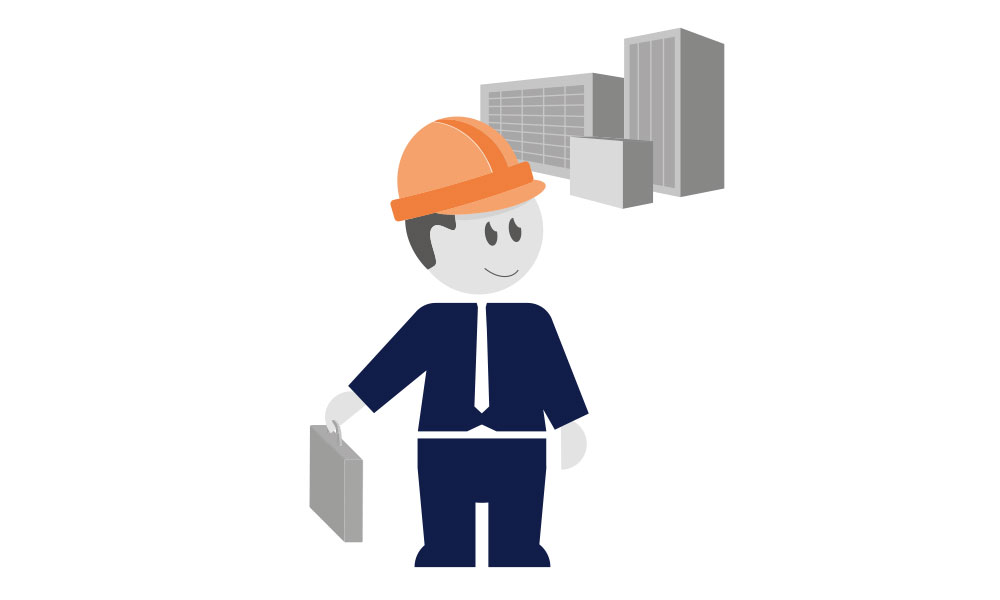 Easy to adapt to new space usage concepts (new tenant)
Gradual updates / refurbishment of a building/project possible
Reduce downtime during refurbishment of an existing lighting infrastructure
Maximum savings in existing building via motion and daylight control
Robust and transparent security concept by design, including system user management
Building Installer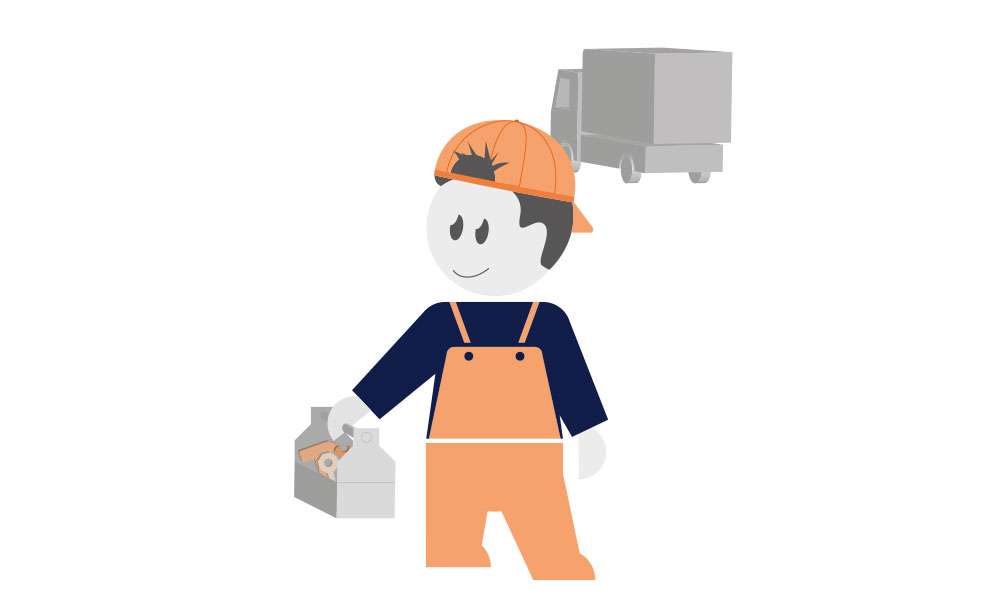 Complete solution offering (HW + SW) out of one hand
Pre commission service possible allow to divide enhanced and basic commissioning work – optimize cost
Simultaneous Multi installer commissioning – reduce labour time
Real scalable solution without requiring a gateway > one tool, less training effort
Gateway less operation possible – reduce complexity during setting up the system, no single point of failure, reduce planning effort (# luminaire per gateways).
Solution Provider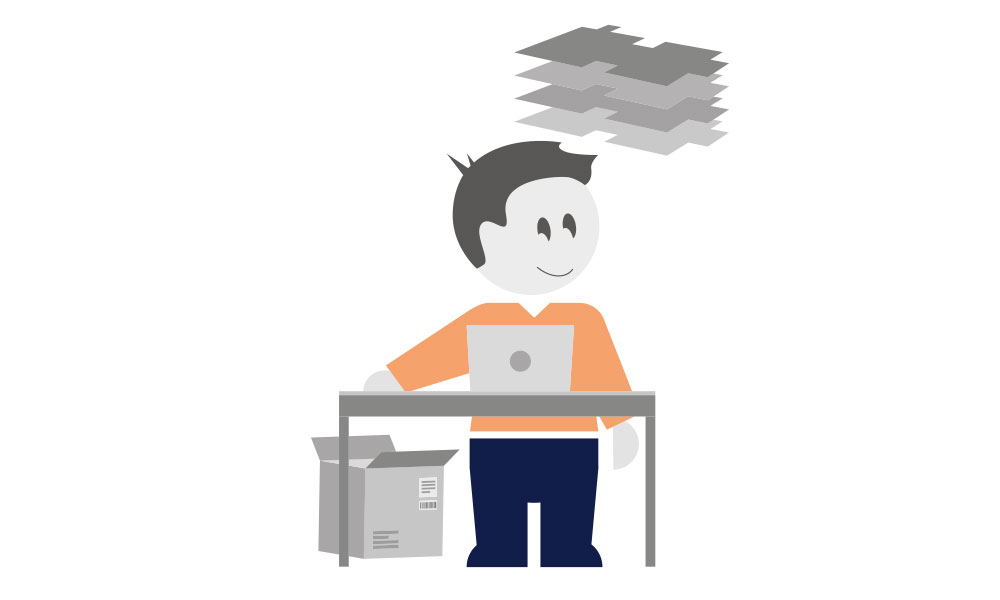 Complete solution offering (HW + SW) out of one hand
Remote commission service possible
New commissioning experience enable new project opportunities
Sustainable Investment due to an open standard
Real scalable solution without requiring a gateway – one tool – less training effort
Intuitive planning and fast commissioning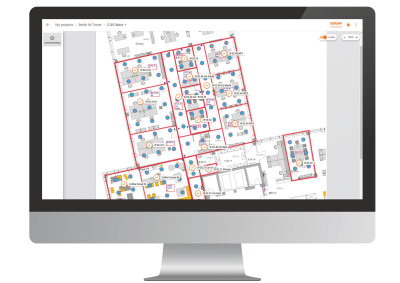 1. Creating a project plan (optional)
Using the web app, you can create a floor plan for the project optional on your PC or tablet – from a single room to an open-plan office. Predefined lighting control profiles, which can also be modified, can be assigned to individual zones. This work can be done in advance, which reduces the time required on site.
2. Commissioning luminaires on site
After the HubSense luminaires have been installed, the mobile app* is used for locating the luminaires via the RSSI filter and assigning them to the zones. The assignment of luminaires can be carried out by several installers at the same time.
Of course, projects can also be set up directly with the mobile app without having previously created them in the web app.
The HubSense Commissioning Tool enables you to commission luminaires with OSRAM QBM components based on the qualified Bluetooth mesh radio standard. The system also supports battery-free wireless switches.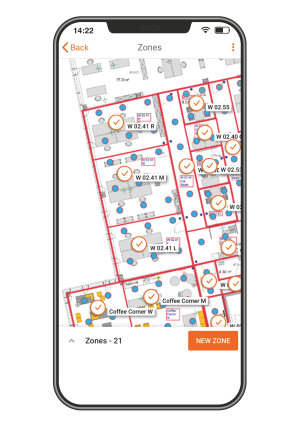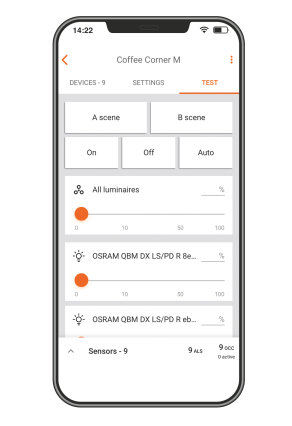 3. Reconfiguring the system
If you want to change settings at the end of the installation, you can use the web and mobile app to adjust the parameters of the individual zones as required, e.g. daylight control, dimming levels or delay periods. A new zone assignment is also possible.
In addition, the network quality in the zone and in the entire installation can be checked.
Features of the HubSense Commissioning Tools
Pre-defined profiles for office applications for fast commissioning and reduction of overall project costs
Optimized commissioning concept reduces required time on site
Wide range of lighting control profiles from manual switching to presence and absence control to daylight control
Intelligent linking of lighting groups between zones (e.g. corridors)
Integrated user management for the respective project
Network quality test possible after commissioning
Mobile app available in multiple languages (English, German, France)
---
Latest Expert Posts
Search posts for this area only
Search all content
Installers and integrators can configure QBM components intuitively on-site also with Android support. The "HubSense Commissioning" app, a vital tool for installers and system integrators, will also be available for Android from December 2023. This app simplifies the selection and configuration of Bluetooth Mesh Inventronics … [more]