Good news for the "indoor generation": the new drivers OTi DALI 15 and 25 NFC TW I bring more comfort to indoor HCL design with Tunable White – providing maximum flexibility and excellent light quality.
Whether in the office or in retail spaces, in museums, the hospitality industry or care facilities: according to a YouGov study, northern Europeans and North Americans spend around 90% of their lives indoors.
When planning and installing lighting systems, the focus is therefore increasingly on human well-being. With variable light intensity and color temperature, the concept of human-centric lighting incorporates the emotional effect of light into installation systems – and can thus make a decisive contribution to greater concentration, increased performance or simply a better spatial atmosphere.
With the new drivers OTi DALI 15 and 25 NFC TW I and the PL CN50 TW module, you can follow the current trends of HCL and Tunable White and bring even more flexibility into play: in addition to high-quality dimming by amplitude modulation, they enable perfect adjustment of the color temperature with Tunable White. Lighting systems can thus be optimally matched to the needs of the rooms and the activities that take place in them. As compact drivers, they can be used in spots, downlights and panel luminaires. Combined with the PL CN50 TW module, you and your customers can also create accent and decorative lighting.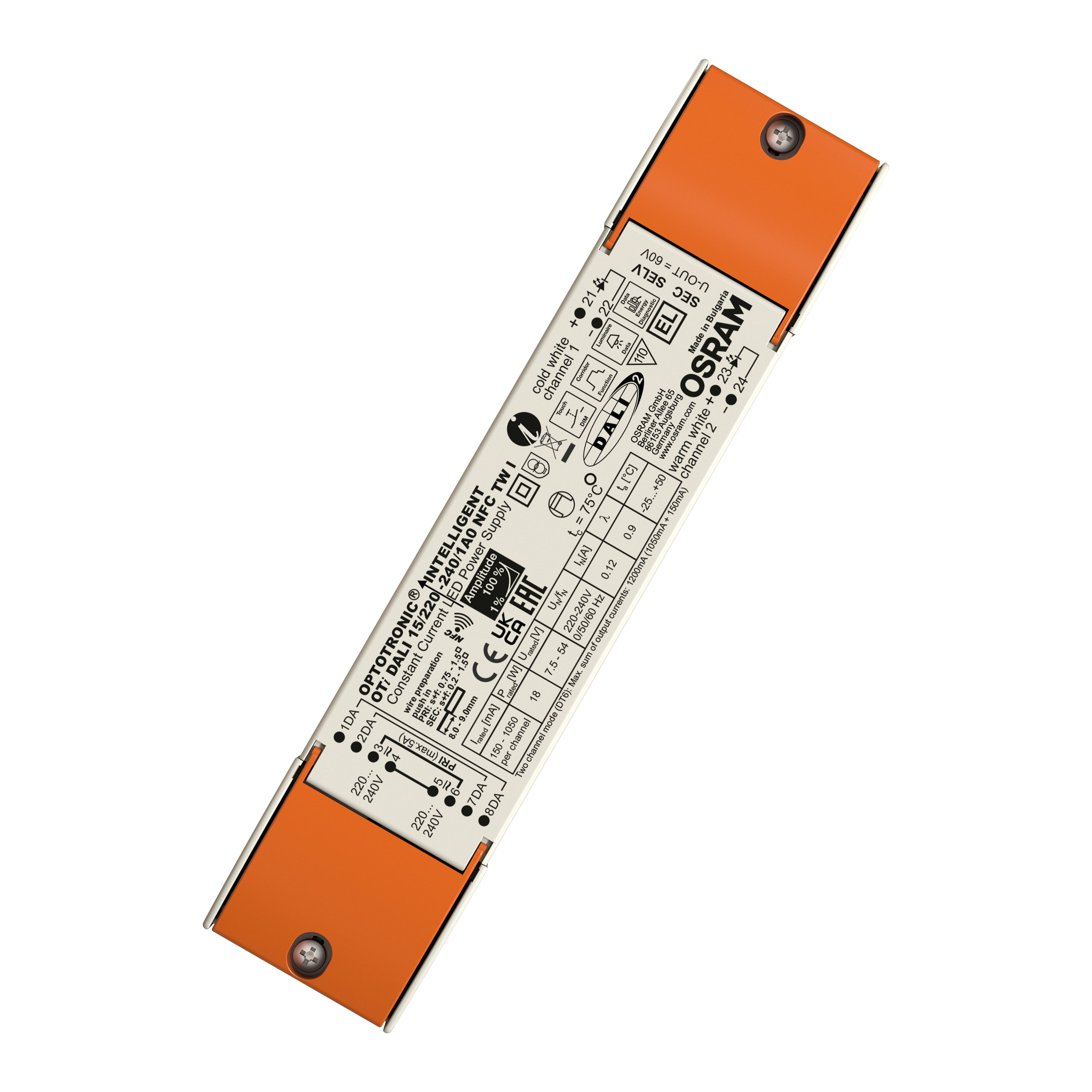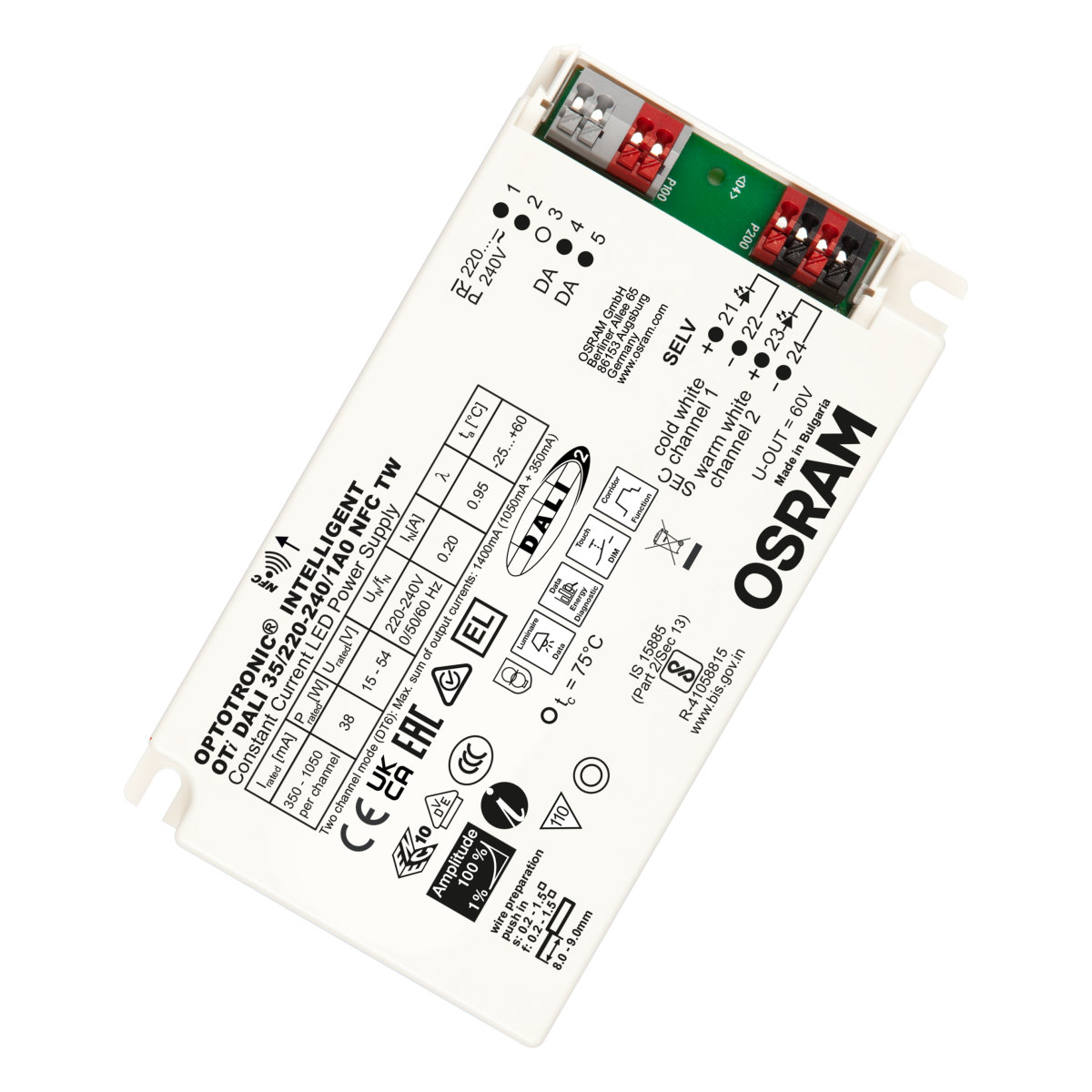 Not least because of the excellent light quality (minimum ripple), we offer the perfect DALI TW drivers. With the two operating modes TW DT8 or 2-channel DT6, the drivers are as versatile as they are effective, whether in emergency lighting or preparing for the new monitoring systems and luminaire information in accordance with DiiA with DALI 251, 252 and 253 as a future-proof investment in the world of the Internet of Things. The high-speed NFC or alternatively available DALI interface enables you to perform simple and fast programming.
OTi DALI 15 NFC TW I and the PL CN50 TW module are a completely tuned lighting system for professional Tunable White installations. For perfect lighting design, we offer luminaire certification on request.