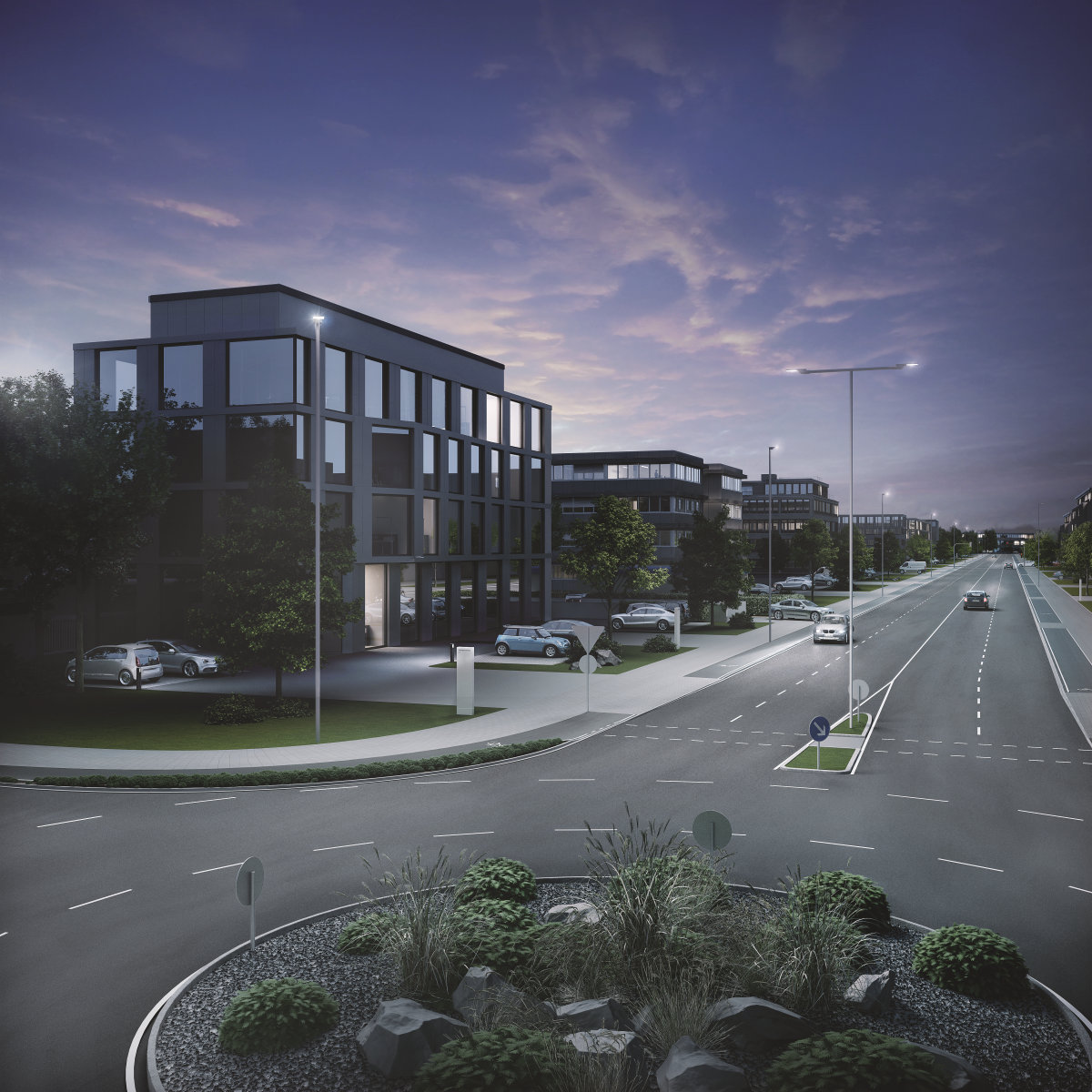 With the new, now 3rd generation of our proven LED driver OPTOTRONIC 4DIM, we have also taken great care to optimize the devices for outdoor use while at the same time offering our customers an even better price-performance ratio. As a result, there are now additional versions of our new OT 4DIM G3, including the new 200 W units. These LED drivers offer a significantly wider range of operating windows than the preceding Generation 2 devices, enabling luminaire manufacturers to use even more technical options and opening up creative scope for the design of modern lighting installations. Not only are the drivers now even more robust and compact than their Generation 2 predecessors – the additional driver variants also ensure that the drivers can be combined with a wider variety of LED modules.
And this, in turn, offers luminaire manufacturers the opportunity to benefit from previously untapped saving potentials. OT 4DIM G3 is an efficient, flexible and reliable solution for the design of outdoor luminaires, which are suitable for street lighting and floodlights on sports fields or parking lots. OPTOTRONIC 4DIM combines the benefits of different dimming modes (DALI, StepDIM, AstroDIM and MainsDIM), strong reliability and robustness, thanks to a wide operating temperature range and long lifetime.
This is an ideal all-in-one product which helps luminaire manufacturers reduce complexity. With one LED driver family, different luminaires with various functionalities can be generated: From the ones based on simple dimming (such as StepDIM or AstroDIM) to future-proof luminaires that offer connectivity thanks to the DALI-2 interface, DATA usage and the compliancy to DALI parts -251, -252, and -253 (for example the NEMA ANSI C136-based luminaires).
Additionally, in order to be able to guarantee even more robustness for use in outdoor areas, we also offer these components in combination with additional surge protection devices, such as the SPD G2 family with IP20 and IP65 ingress protection ratings for 10, 15 and 20 kV protection levels.
Apart from our hardware solutions, however, we also have more to offer in order to provide you with optimum support for the planning and construction of cost-saving, safe and robust outdoor lighting systems. For example, our service offering also includes luminaire validation: This is how we ensure that the luminaires you configure meet the technical requirements for their respective tasks. This way, we help you to provide your customers with a reliable and standard-compliant lighting system that meets the current state of the art and also the legal requirements. And your customers can rest assured that the lighting system you install will function properly for many years to come.
By the way, speaking of a long service life: We give long-term guarantees on our LED drivers and LED modules. And if you combine our devices for the construction of a system solution, our extended system guarantees offer even longer durations.

More information can be found in our application guide!