Wireless, intelligent, flexible: the future is smart. Adapt the lighting to your needs – with our new wireless constant voltage LED driver OTi BLE 80/220-240/24 1-4CH and light control via the CASAMBI app.
Free your design from the constraints of wired lighting control. Our OTi BLE 80/220-240/24 1-4CH wireless LED driver gives you maximum freedom for your lighting concept in stores, hospitality or high-end residential applications thanks to wireless multi-channel control and a dimming range of 0.4% to 100%.
With the user-friendly, easy-to-install CASAMBI app, you can control your lighting system via Bluetooth Low Energy – the most widely used, future-proof and energy-saving wireless technology in the world.
The app allows you to conveniently program the lighting from your device, even in remote mode. The Bluetooth mesh network ensures an always stable and reliable data exchange enabling the control of multiple modules with different luminaire functions in up to four independent channels for each driver.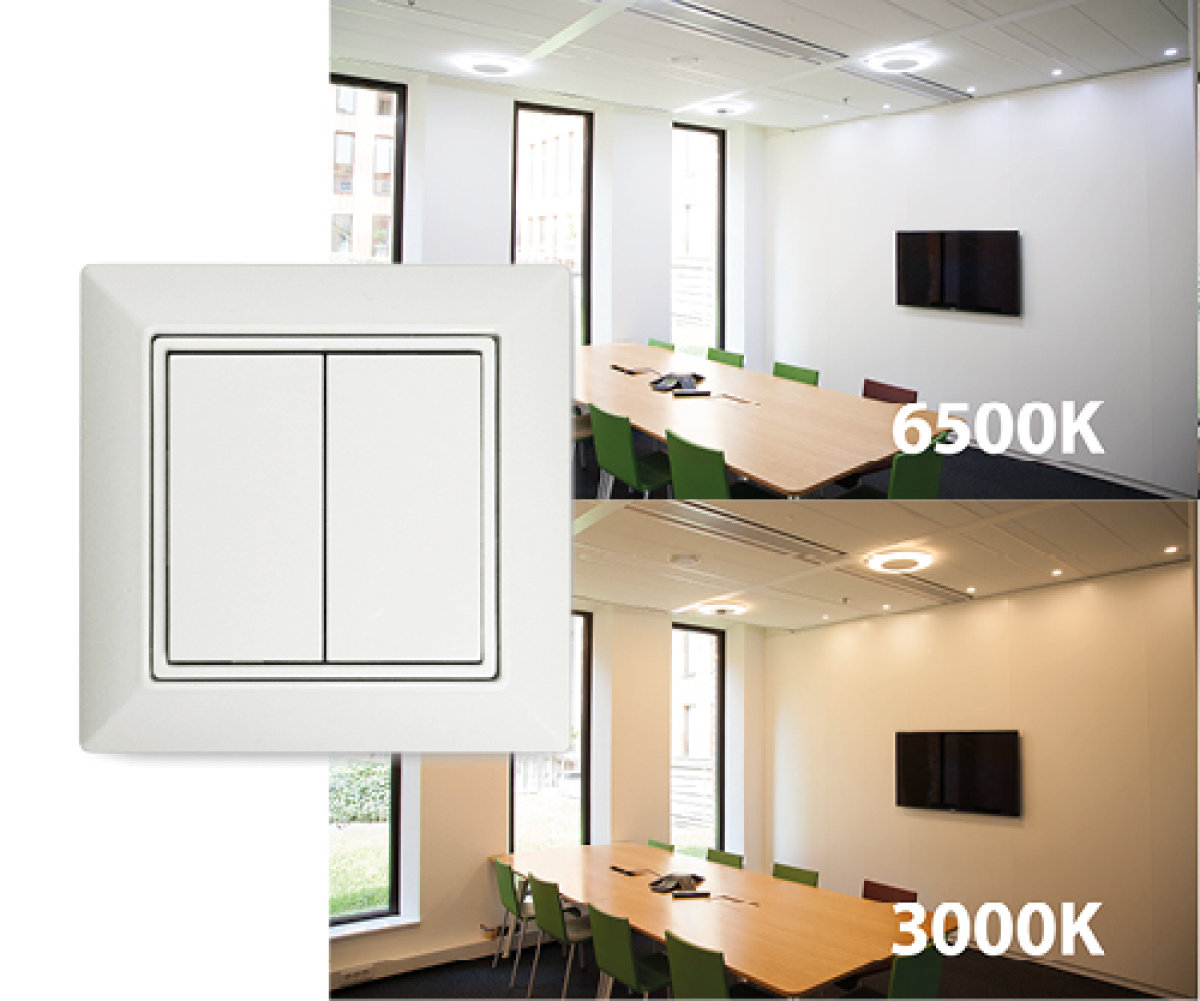 Combined with our Tunable White LED modules such as LINEARlight Flex, GINOLED Flex, TEC Flex or BackLED, you can configure your lighting controls with all available OSRAM CCT ranges using our OTi BLE 24V LED drivers and perfectly adjust the desired white to your needs. With this large choice of options, setting your own Human Centric Lighting (HCL) concept will be easy and totally automated by the driver programming potential. The driver dimming frequency of 2 kHz fully maintains high quality of light without any visible stroboscopic effect.
Thanks to the Dim to Warm function, you simply control the light via one single slider on your smartphone or tablet and easily change the color temperature of your lighting together with the light intensity.
The CASAMBI app is extremely versatile and customizable. You can configure your own system of multiple light points and control all of them within thumb reach. Up to 250 devices can be connected in just one network. By using a gateway, even larger projects can be realized.
The CASAMBI network accepts all CASAMBI devices even from different manufacturers and is also suitable for multi-user settings with different rights for light controls.
The wireless LED driver with its slim, flat housing fits perfectly into hidden niches and is also suitable for narrow spaces. Compatible with wireless switches and verified to work with up to 50 m of driver-to-luminaire cable, the driver allows you to position the luminaires exactly where you need light. The driver can then be placed independently at the point where it makes optimum use of the Bluetooth network. This saves you the time and cost of wiring and commissioning a complex lighting system control – and at the same time you benefit from smart, dynamic lighting that is ready for the Internet of Things.
In fact the OTi BLE 80/220-240/24 1-4CH LED driver transmits to the app the input voltage as well as the energy consumption of your lights. It is also equipped with native beacons that allow tracking of people in the room if activated.
The special service of us completes the performance package of our wireless LED driver. Our support team can check your luminaires remotely and advise you on the configuration of your system. System solutions from OSRAM come with a seven-year warranty.