Technical Application Knowledge: From practice, for practice
Luminous ceilings are nowadays very popular in hotels, retail outlets, and also as a major element of high-end lighting installations in private residences. In fact, they are simply perfect for achieving homogeneous light distribution in working or living areas while at the same time ensuring the attractive appearance of the light emitting surface.
Light emitting surfaces of this kind can also be combined with specific applications that require Human Centric Lighting (HCL), such as in shops, duty free areas at airports, as well as in common areas in hotels that must be illuminated 24/7. Furthermore, they are just the right choice for applications where the lighting characteristics must be adaptable to various space utilization options. As a general rule, Tunable White products (TW products) are used for these purposes – including BackLED TW G5 LED modules, and sometimes even Tunable White LED strips that cover a Correlated Color Temperature (CCT) range from 2,700 to 6,500 K.
For these specific applications – i.e. Tunable White and a low installation depth – OSRAM Digital Systems offers a unique product solution based on BackLED Area with Tunable White LEDs.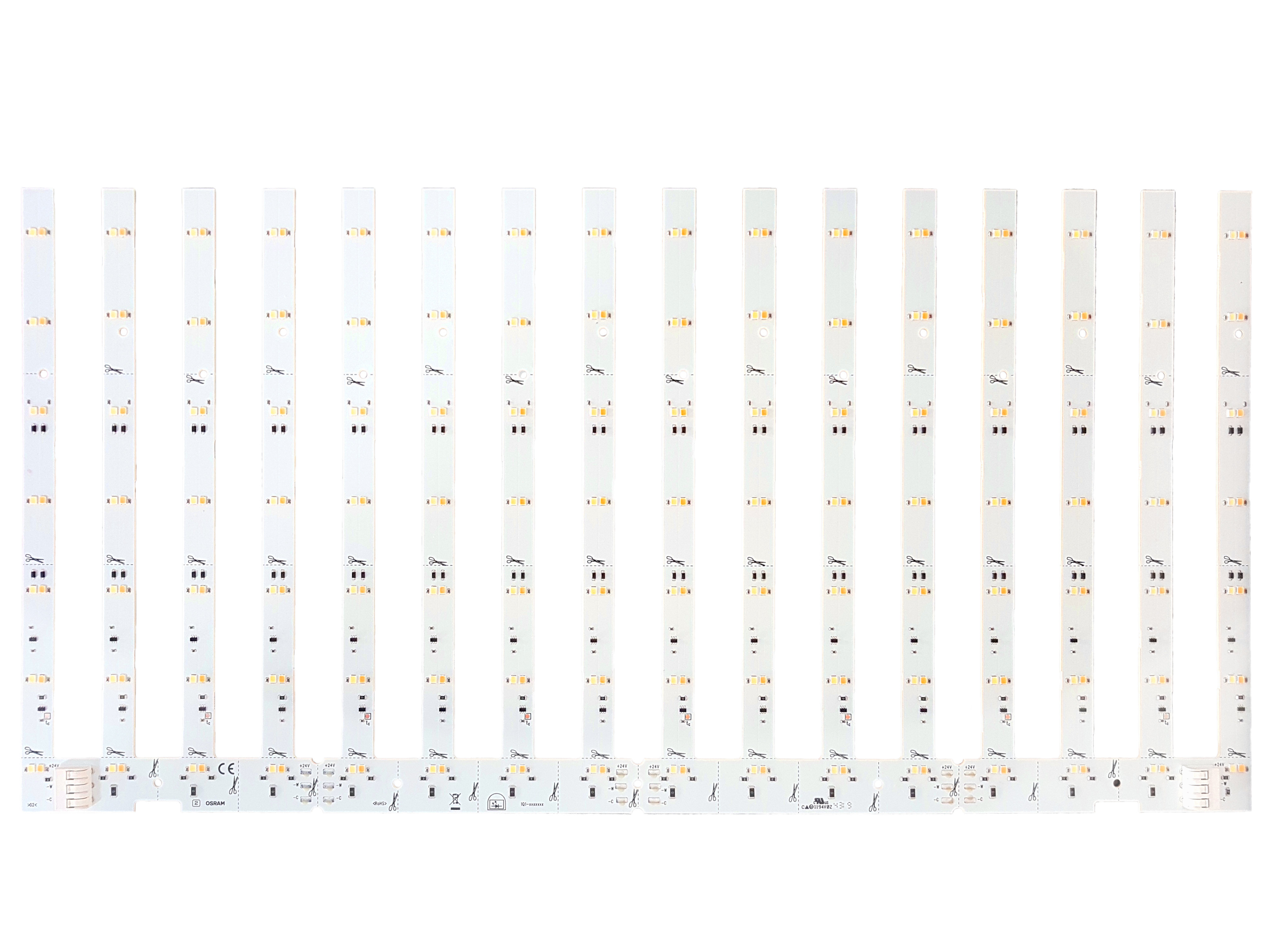 BackLED Area Tunable White is ideal for luminous ceiling applications for which homogeneous illumination, CRI 90, geometric adaptability, as well as installation in confined spaces are a must.
BackLED Area Tunable White combines the outstanding installation flexibility of the BackLED Area product family with the option of dynamically adapting the color temperature in the 2,700 to 6,500 K range.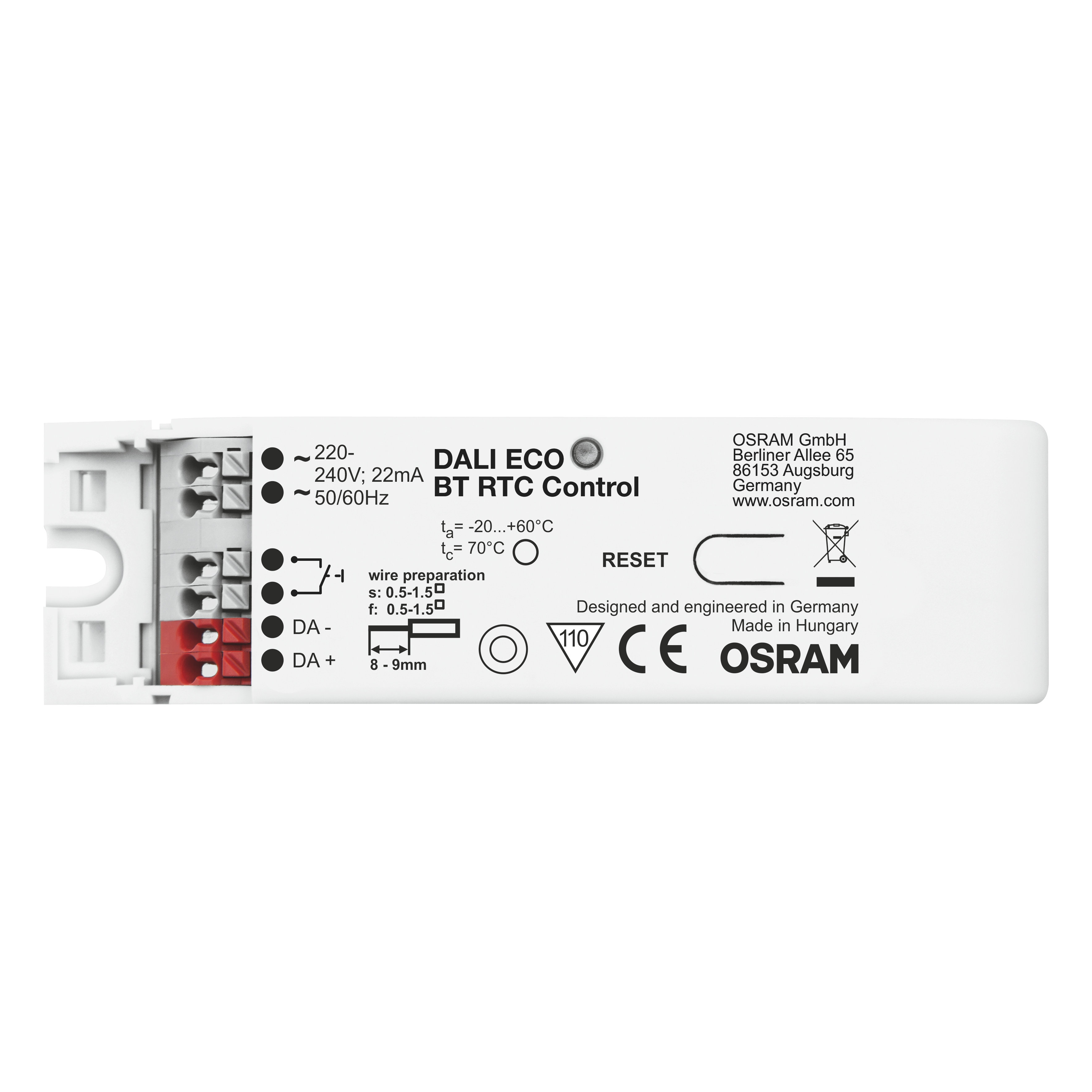 OSRAM customers can control and adapt the color temperature and dimming level in two different ways:
And thanks to its cuttable module, BackLED Area Tunable White fits precisely into the most uncommon geometries.
BackLED Area Tunable White is the flexible solution for your luminous ceiling applications in indoor areas – tailored to your individual needs, and easy to control and install!