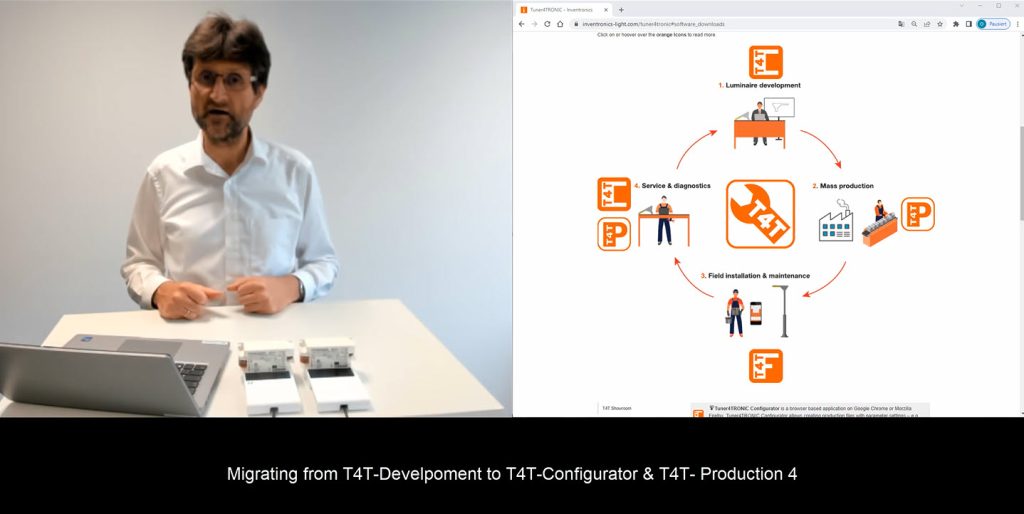 Watch the tutorial Video "T4T-DP3 to T4T-CP4" here
T4T-Configurator & T4T-Production 4 replace T4T-Development and T4T-Production 3.x in LED luminaire development and production.
Customer support for T4T-D/P 3.x will be discontinued with LED drivers by December 2023*. We highly recommend to migrate Tuner4TRONIC SW suite to T4T-C/P4 within the next few months and hence avoid luminaire manufacturing disruptions due to missing support.
T4T-P 3.x and T4T-P 4.x can be installed in parallel on one computer to allow testing without the risk of downtimes in the production line.

For more details contact your key account or send a request to t4tsupport@inventronicsglobal.com if you need support.